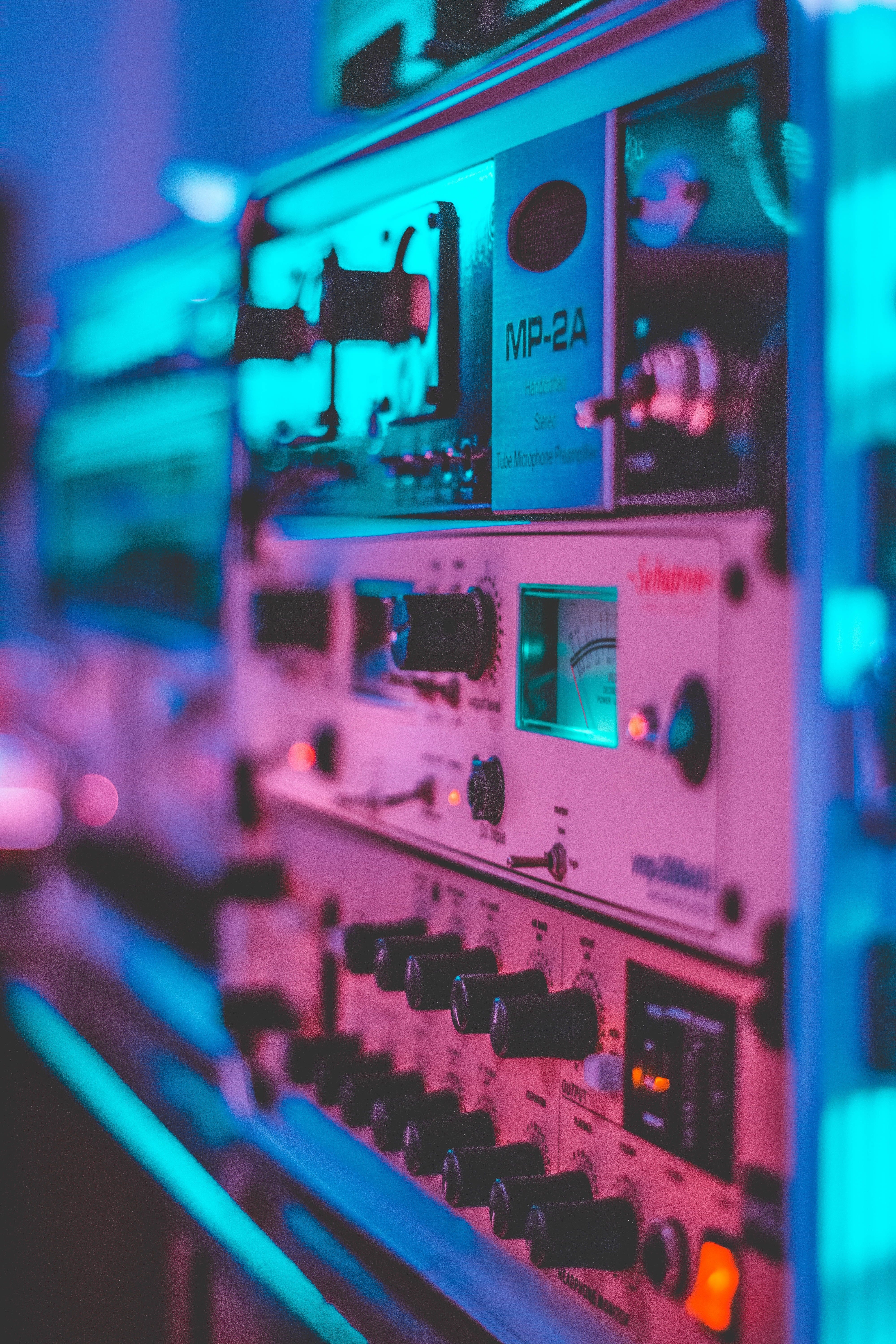 All about music.
Founded in 2006 by Maurizio Patti & Danny C. Tone, driven by the idea of providing a music label for young and unknown talents dedicated to the love of house music, BIG MAMAS HOUSE Records is now home to over 2000 artists worldwide. And no end is yet to come.
We make your tracks sound right and get them released too. We offer music production services inhouse and at partner studios.
Labels
With another 5 sub labels almost everyone is welcome. It doesn't matter if you offer pumping techno for DataTech, experimental and minimalistic deep tech for STIG, crazy wild beats for Golden Goat Records, a modern up-to-date sound for Supertunes or chilly and dreamy compositions for Nuit Blanche.
We offer a home to artists on all our labels – because we love electronic music!

Check out our Labels
Mixing + Mastering
Of course, we know the crafts, too.
We offer Mixing + Mastering according to current standards, digital and analogue. Our customers are up-coming musicians and bands as well as international companies.

Get in touch for a non-binding offer.



Go to Studio
Remote Outboard Gear
In addition, we offer all producers remote access to highest-quality analogue equipment. So if a compressor is too expensive for you for a few thousand Euros, you can edit your track directly online and live with our sound engineer. The equipment comes from brands like SSL, Urei, Neve, Dangerous Music, Pultec, SPL, API, Avalon and more.


Go to Studio
Big Mamas House Records
Das allererste Label, auf dem wir von Beginn an ausschließlich Vinyl veröffentlicht haben. Und damit der Ursprung der gesamten Big Mamas House Geschichte. Finest House-Sound for Music Lovers.
STIG
Unter dem Label STIG verbergen sich Songs aus dem Techno-Bereich. Raw, düster, treibend. Auf diesem Label werden unter anderem auch etwas experimentellere Tracks veröffentlicht.
DATATECH
Auf Datatech wird es wieder technoider. Treibende groovige Beats treffen auf deepe Melodien und repetitive Synthlines. Perfekt für die früheren Stunden eines langen DJ Sets.
Nuit Blanche
Eine Kooperation mit unseren Freunden von Plasmapool, ein Label, dass sich ausschließlich dem Chill Out / Ambient verschrieben hat.
Golden Goat Records
Als Vorbild dient hier das Label unserer französischen Kollegen Ed Banger. Hier findet man Glitch, Dubstep, Trap, Electrohouse – und das alles immer schön auf die 12!
Supertunes
Für alle Tracks, die etwas kommerzieller im Techhousebereich angesiedelt sind, haben wir Supertunes gegründet.
Get signed.
Go ahead, we look forward to receiving your tracks. We do our very best to listen to as many as possible. There are a few guidelines to help make it more manageable for us and increase the chance of us listening to your submission:

1. Use the mail address below to send in your stuff. Please keep in mind: We are real people and would like to receive a personal message from you.
2. Please allow 2 weeks for us to respond.
3. Please don't send download links – use SoundCloud, or some other hosting site.
4. Keep your demo submission to max 4 original tracks.
5. No unfinished or short versions of your tracks.
6. If using samples – make sure they are legal!
7. Please let us know which of our labels your demo is for.
8. Do not compress/master your tracks. We are looking for good dynamic range.
9. A short bio from you is appreciated.
10. Keep on making good music.